New Family Check-in Registration
July 11th - August 23rd, 2020
We would be thrilled to have you join us at Riverside for a Sunday Worship Gathering or other events. You can use this to signup you and your family so that your check-in process will be a little quicker when you arrive. When you arrive, please feel free to let one of our greeters know it is your first time to check-in and that you registered online. We will be glad to show you how our quick and easy check-in process works as continually pursue a safe and secure campus for our children and families.
TRIBE: Discipleship Commitment 2018/19
May 16th - May 15th, 2019
Jesus calls us to be active followers of His way, choosing to expand His kingdom & be good stewards with what He equips us. Discipleship is simple: Listen & Follow.
We believe in our students. We believe in who they are and who they will become. We simply are choosing to be a part of that process, however glamorous or messy that looks.
What you and your family are committing to is a life-long pursuit of being more like Christ. This opportunity is simply here to support that journey.
WHAT DOES THAT LOOK LIKE?
WORSHIP - Regularly & actively participating in TRIBE gatherings
CONNECT- Connect with a life group or mentor
SERVE - Serve the local community in some regular way
We cant wait to get to know you more!
Instructions:
Please take time to answer the following questions with intentional thought and with care. All answers aid in helping you on your journey. Help us help you
Journey to the Heart of God - A Women's Retreat
August 17th - August 19th, 2018
$40 - $175
Welcome to our first Prophetic Conference! You will encounter the beauty behind seeing yourself the way God does, hearing His voice for yourself and others, and a beautiful place to be equipped, receive and relax! We will have opportunities for prophetic art, holy yoga, relaxation at the pool, tennis, walks, etc! You are going to return home relaxed and full of God's love for you!
Please bring your journal, bible, walking shoes, swim suit, etc. - and expect amazing healthy meals prepared by Stewart, who is a true chef- (his food is AMAZING & you will be fed like a queen)! Each paid guest will enjoy their own queen sized bed shared in rooms of 4 people.
Due to the size of our private venue, this event is capped at 40 people - so it will fill up quickly. We hate for anyone to miss out so we are opening 10 slots up for day rate on Saturday. Unfortunately, these ladies will have to bring their own coolers of food but they will receive all God has for them otherwise!
The address for the venue is located near Hondo, Texas - about an hour & a half away from Spring Branch. The address and directions will only be going out to those who register since this is a private family ranch.
If you have any questions, contact Denise Whistler at denisew@gvtc.com.
Cancellations: After Aug. 10th, there are no refunds available but we would encourage you to give your ticket to another lady that would like to attend or if the event is sold out - we will help you sell it.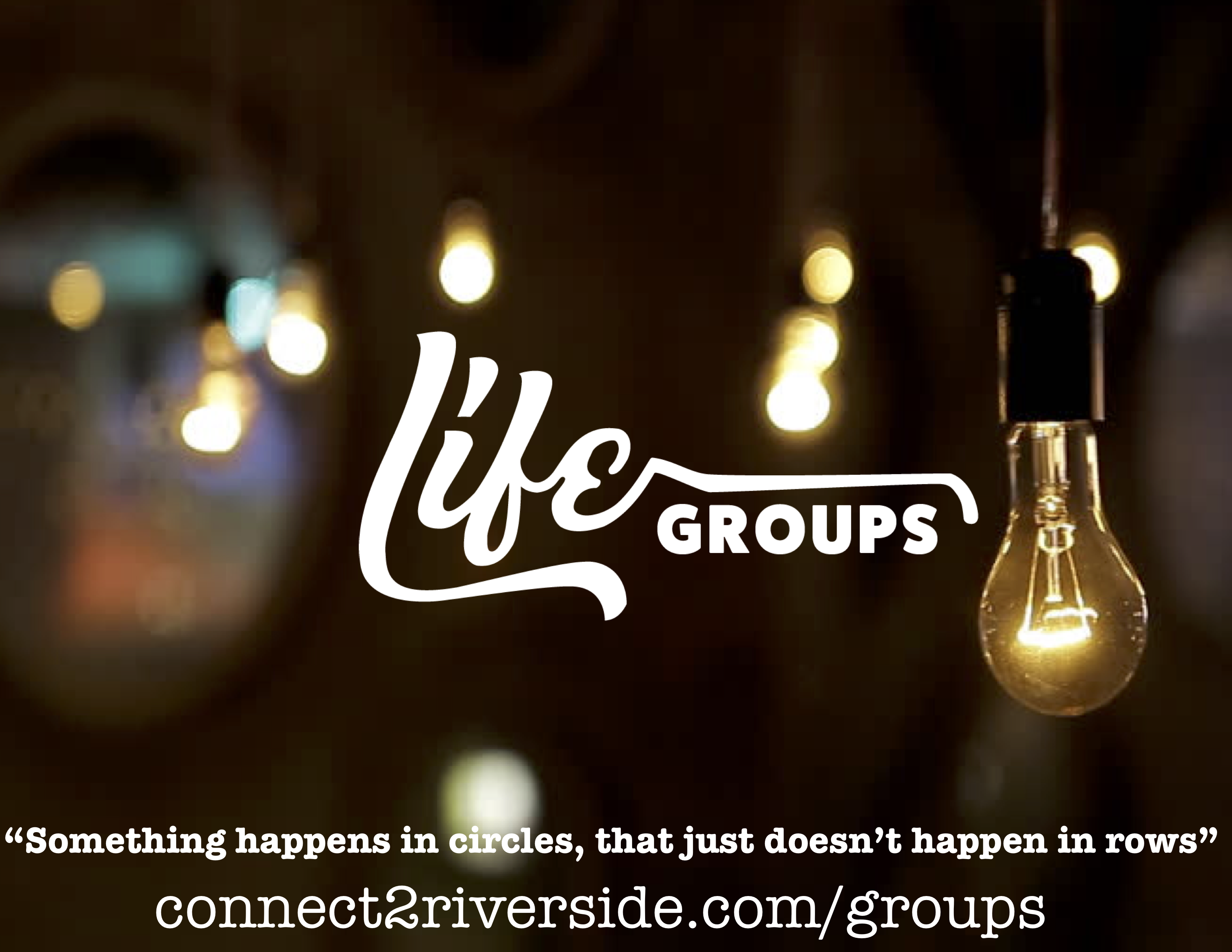 Life Group Leader Training
August 19th - August 26th, 2018
We are looking forward to kicking off a new season of a new season of Life Groups this fall. To prepare we will have training for returning life group leaders (Aug. 12th at 9 am) and new life group leaders (Aug. 19th & 26th at 9 am). Please register so we will be prepared for you and join in on the conversation. If you are on the fence about leading please come and learn more, coming to training does not make you obligated to lead a group.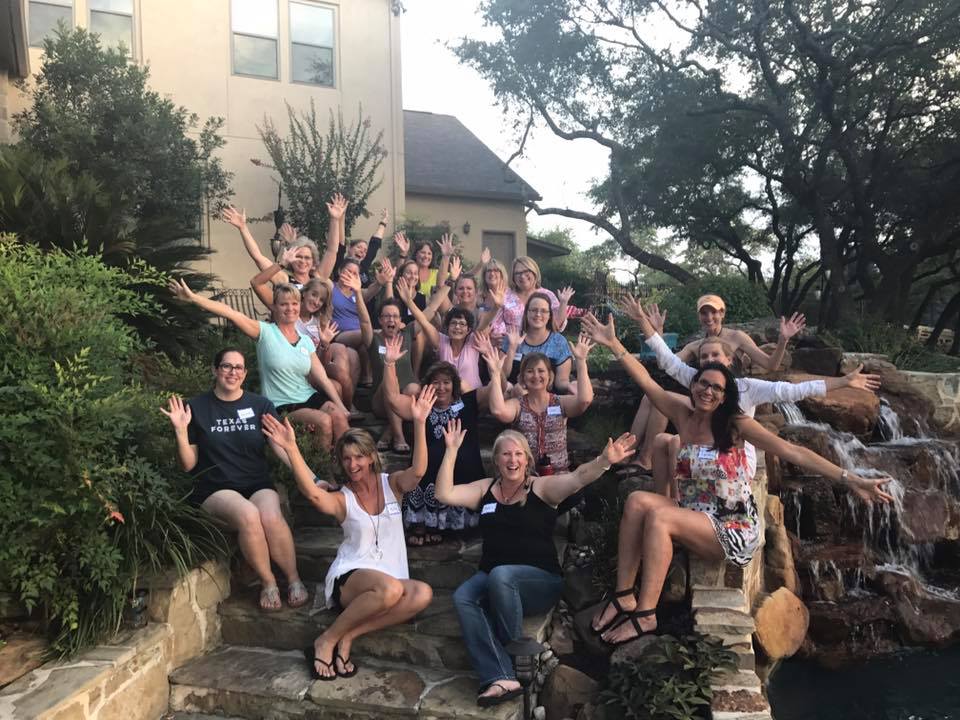 Fall Kick off/Women's Pool Social at Kelley Taylor's!
August 21st, 2018
Ladies, come have a great time while also meeting some of the bible study leaders this fall! You will also hear about all upcoming events along with making new friends and connecting with everyone there! This was SO FUN last year - come join us and feel free to bring friends. It's just a great time to relax! Please bring your favorite appetizer!
Riverside Baptism Celebration
August 26th, 2018
Please use this registration to help us prepare for our Baptism Celebration. If you are attending please signup and let us know the number of people attending with you.
For those interested in being baptized, we could not be more excited to speak with you in preparation for this beautiful step of faith. Please register as "interested in being baptized" so that we can coordinate with you and check-in about baptism and all the details.
Ladies Night Out!
September 8th, 2018
Ladies, come relax, laugh and get to know others in your community! Join us at Ay Chiwawa Mexican Restaurant in Spring Branch from 6-8pm!! WE want you with us! Ask for Kim Reid or the Riverside group as you arrive and make sure that you RSVP! Feel free to invite whoever!!
Middle School Paintball Party ~ Sept 16
September 16th, 2018
$35
THE BEST DAY OF THE WHOLE YEAR! A day to get away, have some fun and make memories!
Q & A
1) How do I pay? payment options will be presented at the end of your registration. We prefer to pay online but we accept cash or check as well
2) Where? X-Factor Paintball
3) Who? 6th-8th Grade
Interested in learning about a Life Group
September 23rd, 2018
If you are interested in learning about some of the current Life Groups at Riverside or would like some help finding one that fits well for your family, then you are in the right place. Please answer the following questions, and we will be happy to get with you asap to provide some information, contacts, and answer any questions you have.
Holy Yoga Women's Social
September 27th - October 11th, 2018
Ladies, this will become one of your favorite ways to heal from stress on your body! Robin is trained to teach you breathing and stretching techniques that help heal your body naturally! You will enjoy stretching to worship music and in the end you will be prayed for and blessed! Please RSVP on the link so we know how many are attending and bring your own mat if you have it! See you there!
Sept 27 is at Riverside Community Church in the Odyssey Room
Oct. 11 is at the Bulverde Park 29815 Bulverde Ln, Bulverde, TX 78163
Fall Camping Retreat ( HS)
October 19th - October 21st, 2018
$65
Jesus sought out the wilderness. We think He has some good ideas, so we're doing the same. Escape with us to refuel and be filled, so we can seek Jesus & others through a united community. There is fishing, swimming, hiking, etc
Schedule:
Oct 19 - Leave Riverside @ 5:30 PM in Castell , TX ( Lefeiste Campground)
Oct 21 - arrive at riverside for 11 AM service
parent pick up @ 12:30 PM
Cost : $65
Packing list & additional information will be available following registration
IF ALREADY HAVE A PROFILE, " Log in" INSTEAD of " register"